Software Requirements Analysis and Documentation
Requirements documents are essentially used as blueprints for software development projects. They document the building instructions for the application such as business processes, interface design, database structures, program features, inputs, outputs or other pertinent information before the development begins to ensure that both the stakeholders and development team are on the same page. Software projects that start with a requirements document are almost always more successful that the projects that do not.
Seed Technologies provides analysis and consulting services to help design and document any new system. We know how to communicate to development teams the pertinent information that is needed for bidding or building new software system quickly and efficiently.
Information that can be Included in a Requirements Document
Project Descriptions and Objectives
Background information
Business Rules and Processes
Calculations or Formulas
Application Site Maps
ROI Assessments
Example Outputs or Reports
Assumptions and Limitations
Integration Specifications
Hosting, Network or Security
Bidding Instructions
"Everything that grows begins as a Seed."
Our Documentation Process
Although every project is unique, described below is our typical process for creating software requirements documentation.
Initial Consultation
Our first meeting will be a discussion explaining the overall project, goals and budgetary restraints. This initial consultation is free of charge and purposed to get an overall understanding of the project.
Signing the Hourly Contract
All projects vary in size, so our consulting services are scaled to fit your needs. We work under an hourly contract to design all aspects of the future software system for the interface design and functional requirements.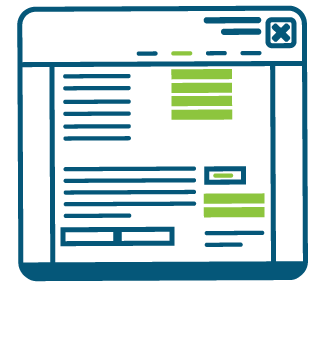 Discovery Meetings and Screen Drawings
During this phase, we meet on a regular basis gathering information about the requirements for the new software. We will also design wireframe screen mockups that illustrate each screen in the application and describing input or output requirements. Utilizing the summation of our software development experience, we will also offer out-of-the box ideas for automating even the most manual tasks.
Documentation Drafts
After the interface design and functional requirements have been determined, they are documented in the draft. We send you the draft for final approval and allow any revisions you find necessary.
Project Bidding
After the final requirements document approval, you are ready to receive estimates for the development phase. Seed has the software development team and would love the opportunity to bid, however if you disclose to us that you want to "shop" for developers we can also include additional RFP paperwork to help streamline the bidding process and make it easy to compare estimates.
Clear Requirements Speed Up Development
Requirements documents are also essential in effectively managing the development phase of the software project. It breaks down the screen-level requirements so that the project managers can easily organize tasks that can be delegated to multiple people on the development team. The information in the documentation helps manage the project milestones giving everyone involved in the development a common reference from which to work.
Project Bidding is Easier with Requirements Documents
If you plan to solicit multiple bids on a project in order to shop for your next development team, requirements documentation will give your vendors a clear understanding of the scope of work so that your bids will be based on the same set of requirements. You will also spend less time verbally explaining the project details to the bidding developers during the bidding phase.
Our Development Capabilities (Geeky Stuff)
Learn more about the specifics of our preferred technologies and team programming capabilities.
Discover More
A Little "Dirt" About Us.
Nothing short of miraculous in my mind...
Mathew B, CEO
Brainerd Chemical
All work performed in-house…
Ron L, CFO
Youth Services of OK
We view them as an integral part of our company…
Tim B, Sales Manager
Freedom Express
More Reviews