Digital Marketing Services
Branding and Logo Design
No marketing effort is complete without marketing materials that compliment and blend with your corporate brand. Our graphic designers incorporate your branding into your printed sales materials. Whether you are rebranding or starting a new company, we can create a unique identity that will stand out from your competition.
Start-up Logos
Logo Renovations
Corporate Identity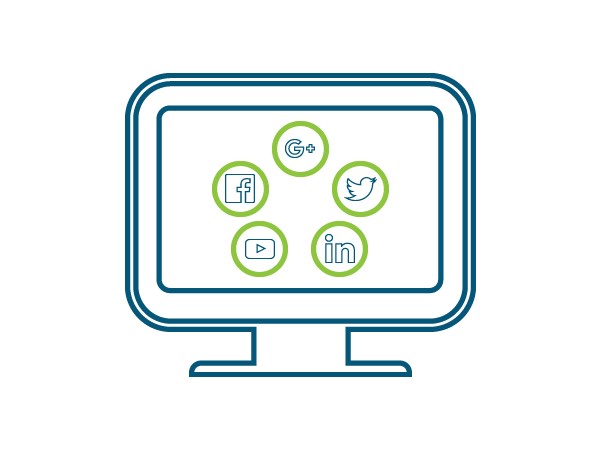 Printed and Graphic Design
No marketing effort is complete without marketing materials that compliment your corporate brand. Our graphic designers create stunning graphics that will impress your customers.
Business Cards
Advertisement
Brochures and Catalogs
Postcards and Flyers
Stationary
Packaging
Book Covers
Tradeshow Displays
Search Engine Optimization (SEO)
The most important method of bringing quality traffic to your website is through search engine optimization (SEO). It focuses on incorporating targeted keyword-rich content into your website in a way that search engines prefer and reward with higher rankings. With proper optimization,
Competitive Analysis
Keyword Research
Keyword Placement
Link Building
Content Marketing
Reputation Management
Baseline / Progress reporting
Social Media Marketing
Today, social media is not only used to drive traffic to your website, the search engines rely on these sites to establish your credibility on the targeted keywords. Because search engines now reward websites that contribute valuable content to the online community, social media has evolved to become an important component of any marketing strategy. Our team can help strategize and implement a social media marketing campaign that will not only build brand awareness, but establish credibility to the search engines, as well as the end-users.
Website Implementation
Social Media API Integration
Content Marketing
Social Media Pay-per-click Advertisement
Pay-per-click Management
In many cases, it takes a period of time to rank high on the search engines due to high competition. However, there is an easy way to appear on the first page within a few days using the paid advertising available on the search engines. Pay-per-clicks are a great solution for those who want additional search engine exposure or have difficulty ranking high in the organic search engine listings.
Keyword and market research
AdWords Setup and Maintenance
Landing page improvement
Conversion assessment and improvement
Commercial Photography
Stock photos do not always work. Our photographers take quality pictures for product catalogs, printed materials or websites.
Catalog Pictures
Site Photos
Personal Photos
A Little "Dirt" About Us.
Our website is now the centerpiece of our communications…
Noel B, COO
First Independent Financial
Professional, creative, and amazing…
Lisa D, CEO
Lifestyles in Aging
They made sure our sales improved…
Jarrod L, Director of Operations
Midstates Technical Services
More Reviews